How to Care for a Welsh Terrier Puppy
Welsh Terrier puppies are absolutely adorable, and if you're lucky enough to have one, you'll want to make sure you're taking care of them properly. Here are some tips on how to care for your Welsh Terrier puppy, including information on their breed-specific needs, health issues, and diet.
Breed-Specific Needs
Welsh Terriers are a high-energy breed, so they need plenty of exercise. A good daily walk or run is a must, and they'll also enjoy playing fetch or other active games. Be sure to give them plenty of opportunities to burn off energy, or they may become destructive.
This breed is also known for being independent and stubborn, so training may take some patience. But with consistency and positive reinforcement, your Welsh Terrier will eventually learn the rules. Start training early and be firm but fair, and you'll have a well-behaved dog in no time.
Health Issues
Like all breeds, Welsh Terriers are susceptible to certain health problems. Some of the most common health issues seen in Welsh Terriers include allergies, hip dysplasia, and von Willebrand's disease. Be sure to talk to your veterinarian about the best way to keep your Welsh Terrier healthy and avoid these health problems.
Diet
A healthy diet is important for all dogs, but it's especially important for Welsh Terriers since they are prone to allergies. Be sure to talk to your veterinarian about the best diet for your Welsh Terrier puppy, and avoid any foods that may trigger an allergic reaction.
In general, Welsh Terriers do best on a high-quality dry food that is specifically formulated for their breed. This will help ensure they're getting all the nutrients they need to grow and stay healthy.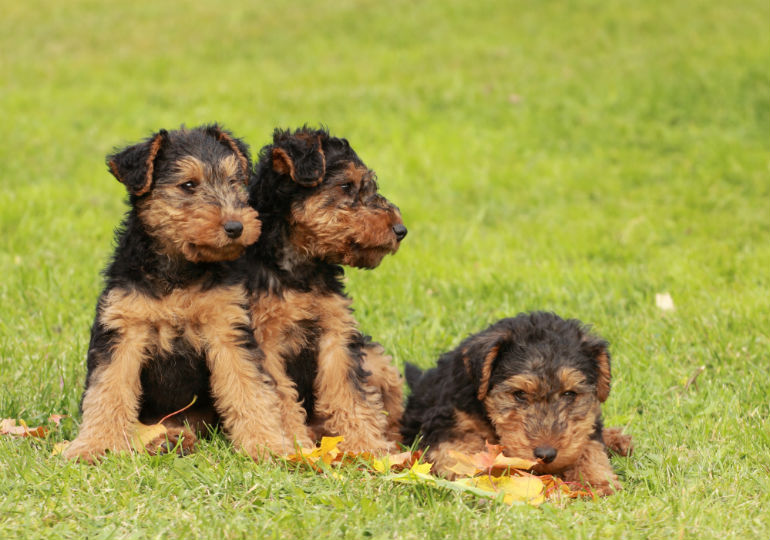 Conclusion
Welsh Terrier puppies are adorable, but they do require some special care. Be sure to give them plenty of exercise, start training early, and feed them a healthy diet. With a little bit of effort, you'll have a happy and healthy Welsh Terrier puppy in no time!