How to Care for a Terrier Puppy: Breed Specific Needs, Health Issues, and Diet
Thinking about adding a furry friend to your family? A Terrier puppy may be the perfect fit! Terriers are known for their spunky personalities and boundless energy. But before you bring home your new pup, it's important to do your research to make sure you are prepared to provide the best care possible.
Breed Specific Needs
All dogs have unique needs, and Terriers are no exception. Terriers were originally bred to hunt small prey, so they have a high prey drive and a strong hunting instinct. This means they need plenty of exercise to stay happy and healthy. A good rule of thumb is to provide at least 30 minutes of exercise per day, which can be in the form of walks, runs, or playtime in the yard. Terriers also need mental stimulation to keep their minds active and engaged. This can be in the form of puzzle toys, food-dispensing toys, or even simple games like fetch.
In addition to exercise and mental stimulation, Terriers also need plenty of socialization. This is important for all dogs, but especially for Terriers, who can be prone to aggression if they don't learn to interact properly with other dogs and people. Socialization can be in the form of puppy classes, dog parks, or even just walking around the neighborhood and meeting new people and dogs.
Health Issues
Like all dogs, Terriers are susceptible to certain health issues. Some of the most common health concerns for Terriers include allergies, ear infections, and joint problems. Allergies are often caused by environmental factors such as pollen or dust, and can be treated with medication. Ear infections are often caused by a buildup of wax or debris in the ear, and can be treated with ear drops or a trip to the vet. Joint problems, such as hip dysplasia, are often caused by genetics or injury, and can be treated with medication, physical therapy, or surgery.
Diet
A healthy diet is important for all dogs, but it's especially important for Terriers, who are prone to weight gain. Terriers should be fed a high-quality, balanced diet that is appropriate for their age and activity level. Puppies and young dogs need a diet that is high in protein and fat to support their growing bodies, while adult dogs need a diet that is lower in calories to help them maintain a healthy weight. Older dogs may also need a diet that is easier to digest, as they may have trouble digesting food as they age. Talk to your vet about the best diet for your Terrier.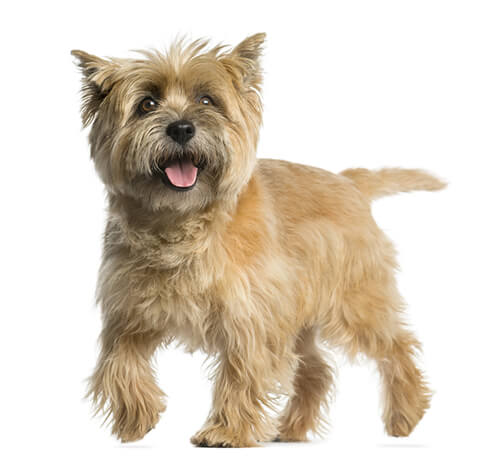 Conclusion
Caring for a Terrier puppy is a big responsibility, but it's also a lot of fun! These spunky little dogs are full of energy and personality, and they make great companions. With a little bit of research and preparation, you can be sure you're providing the best possible care for your new furry friend.